2023 Competition Rules and Information
That Takes the Cake Sugar Art Show and Competition is open to all cake decorating and sugar art enthusiasts. The competition provides an opportunity to showcase decorating skills, get feedback from our distinguished panel of judges, and win awards and prizes. Included here are important registration deadlines, divisional classifications, descriptions of categories, and rules for the Divisional Competition, Tasting Competition, Winter Wonderland Showpiece Competition, and 2023 Special Awards. For the Julia M. Usher's Cookie Art Competition™ registration page, click here.
Competitors should carefully read the rules and refer to them often as they are completing their entry. Failure to adhere to the rules of a category could result in poor scores from judges.
If you have any questions regarding the rules, please do not hesitate to ask us at officers@capitalconfectioners.com. Please allow at least 24 hours for a response. W
Registration Dates & Fees
All entries (including children) must be pre-registered by 11:59 pm CST, March 26, 2023, as there is no onsite registration.  Competition registration includes general admission to the show for the weekend for the competitor.  Competition registration for competitors under 18 includes general admission for the competitor and one accompanying adult admission   There will be no refunds of entry or registration fees.
DIVISIONAL COMPETITION
FEES
Beginner to Masters General Registration ends 3/26/2023
$35 – includes up to 3 entries, additional entries $5 each
Teens and Culinary Students Registration ends 3/26/2023
FREE for up to 3 entries, additional entries $5 each
SHOWPIECE COMPETITION
FEES
Registration ends 3/26/2023
$25 – each entry
JULIA M. USHER'S COOKIE ART COMPETITION™
FEES
Julia will be holding her competition virtually this year.
See Julia's page.
TASTING COMPETITION
FEES
(waived for Divisional, Showpiece Competitors & the Cookie Competition)
Registration ends 3/26/2023
$15 – includes up to 3 entries, additional entries $5 each
OTHER COMPETITIONS
FEES
SPECIAL COMPETITIONS within Divisional and Sugar
Special Themed Competition – Special Awards (ie. Innovation)
FREE
(entry must be registered in Divisional)
CHILD AND JUNIOR ENTRIES – The child/junior must decorate
the entry themselves.
FREE
– 1 entry per person
How to Register
Online: Via this website using PayPal
In Person: Make It Sweet, 9070 Research Blvd, Suite 203, Austin, TX 78758

Entries must arrive and be set up by 9:45 am Saturday, April 01, 2023.
Check-in and set-up hours are:
5:00 pm to 8:00 pm Friday, March 31, 2023
7:00 am to 9:45 am Saturday, April 01, 2023
Late entries will not be placed on tables for judging. Expect queues right before the 9:45 am deadline, and arrive early to avoid disappointment. You will be required to fill in and sign several forms as part of registration on the day, so come with plenty of time to get everything done.
Removal/Tear-Down – Entries will not be permitted to be removed before 5 pm on Sunday, April 02, 2023.
More Information Email – officers@capitalconfectioners.com
AWARDS CEREMONY

The Awards Ceremony will be held on Sunday, April 02, 2023 starting at 4 pm at the Austin Community College Highland Campus.  While we do our best to start on time, please understand that situations outside of our control sometimes cause delays, so if you plan to attend the Awards, leave extra travel time that day.
Ribbons, awards, or prizes not claimed by the close of show will be forfeited.  This does not change award results, but the physical goods must be claimed at the show.  You may appoint a representative to collect your prizes if you cannot attend the awards ceremony in person.
The exact nature/style of the medals, trophies, cash, and prizes vary by theme, sponsorship, and donations and are not guaranteed to be the same between Divisions, Categories, or as in previous years.  Where possible, we will specify prize information in advance, but in other cases, items may vary.
DIVISIONAL AWARDS/PRIZES
1st, 2nd, and 3rd place Divisional Competition entries (from Teen to Masters) will be recognized with a medal in each Division for each Category.  Award levels are at the judges' discretion.  If there are fewer than 3 entries per category or the judges decide the entries are insufficient to be awarded high awards, they may decide to only award 2nd and/or 3rd place or no awards at all.
Of the 1st place entries in each Category per Division, one Best of Division entry will be chosen and awarded a trophy, $250 cash, and prizes.
The overall Best of the Divisional Competition will be chosen from the Best of Division winners and awarded an additional trophy, $750 cash, and prizes.
SHOWPIECE COMPETITION AWARDS/PRIZES
1st, 2nd, and 3rd place Sugar Showpiece & Winter Wonderland Competition entries in each category will be recognized, with 2nd and 3rd place receiving medals and prizes. 1st place will be awarded a medal, trophy, $250 cash, and prizes.  Award levels are at the judges' discretion.  If there are fewer than 3 entries per category or the judges decide the entries are insufficient to be awarded high awards, they may decide to only award 2nd and/or 3rd place or no awards at all.
Of the 1st place entries will be chosen as Best Showpiece and win a trophy, $1000 cash, and prizes.
TASTING AWARDS/PRIZES
1st, 2nd, and 3rd place Tasting Competition entries will be recognized with medals and King Arthur Flour Gift Cards in the following amounts: $75 for each 3rd place, $150 for each 2nd place, $250 for each 1st place.  Award levels are at the judges' discretion.  If there are fewer than 3 entries per category or the judges decide the entries are insufficient to be awarded high awards, they may decide to only award 2nd and/or 3rd place or no awards at all.
Of the 1st place entries in each Category, one will be chosen as the Best of Tasting Competition and win an additional King Arthur Flour Gift Card valued at $250.
OTHER AWARDS/PRIZES
General Competition Rules & Information
These rules apply to all entries in the Divisional Competition and the Showpiece Competition:
WHAT HAPPENS WHEN RULES ARE BROKEN
That Takes the Cake recognizes that errors and misunderstandings can happen, even amidst good intentions. Although we greatly value artistry and effort, rules are important in order to keep things fair.  To that end, we do not disqualify cakes; but if an entry is deemed to have broken a rule, judges may zero out one or more sections of the scoring and may decide to bar said entry from any medal placement.  Entries will still otherwise be judged and receive judging comments.  The only exception is if an entry is deemed to be in such poor taste, or in violation of our Code of Conduct that it requires immediate removal from the show.
DECORATING
The entry must be the sole and original work of only the person listed on the Registration Form.
All entries must be the original design and work of the competitor.  Taking inspiration from others' work and techniques is acceptable, but copies are not acceptable.  If judges are made aware of an entry being a copy of someone else's work, they may zero out the Originality and Creativity part of the score, may choose to reduce or zero out the Judge's Discretion part of the score, and/or may choose to bar the the entry from awards placement.  Pop culture or other referenced elements are allowed, particularly in relation to the annual theme (i.e. entries this year representing Broadway & Musicals may reproduce classic imagery) but the overall entry's design and how those images are used should be original and creative.
Entries in the Sculpted Cake Category must be made mostly with real cake (see the Category rules below for specifics).  Entries in the Small Bites category must be made with edible media 

(see the Category rules below for specifics).

  All other entries may be comprised of real cake, a substitute (such as cereal bars), or Styrofoam dummies.  If a cake substitute or a dummy is used, it must be a design that could be duplicated with real cake.  The judges may choose to award more points for real cake if the difficulty level is higher and executed well.
Ribbons, tulle, etc., may be used to carry out a design. Do not use non-edible items in place of sugar media; for example, plastic pearls instead of fondant pearls.  Columns, supports, wires, and stamens are allowed.  Cold Porcelain is not allowed.  "Edible Images" are allowed and will be judged in context with the entire entry.   The use of Disco Dust and other such non-edible but non-toxic media should be limited to portions of the entry that could reasonably be removed, as if the entry were to be served.  (New: DiamonDust from The Sugar Art is allowed because it is edible.) Pasta is considered edible.
Food safety practices: all wires, armatures, and non-edible elements that would not normally be considered safe to be in contact with food must be treated in the same way as if the cake is being eaten.  Entries made from real cake should use flower picks, wax products, aluminum foil, straws, or other appropriate means of separating non-food safe materials from the cake.  Entries made from substitutes or Styrofoam should demonstrate equivalent reasonable care.
Stable backdrops that fit within your entry's designated space are allowed provided the following: a) they are secured to your entry so they can't tip and damage other entries, and b) they do not obstruct the judge's view of your entry in any way.
MISCELLANEOUS
Early registration is encouraged to help plan space needs.  Although there are no refunds for entries that aren't brought to the show, if you do register and decide you won't be bringing your entry, it helps us to plan space if you let us know at officers@capitalconfectioners.com.
All entrants must sign a Registration and Release Form.
All entrants must fill in an Entry Form here they list what techniques and media they have used, as well as, any other information required by their Category or Special Award (i.e. photos for sculpted cakes).  This information accompanies entries on the tables and must have no marks or comments identifying the competitor.
Competitors may write on their Entry Form a request for judges to interact in a limited/reasonable way with their entry, such as turning a handle, flipping a switch, etc. Judges are not obligated to perform this interaction. It will be up to each judge, at their own discretion, how (if at all) they include this interactive portion in the scoring.
While we encourage entries of new work, entries from other shows are acceptable.  Entries from prior years of this Show can only be entered if the entry has been substantially re-worked, and the entry did not receive an award.
Because we do allow previously used entries as stated above, we cannot prohibit all social media photos. However, in order to protect judges from accusations of favouritism, we strongly discourage anyone from posting photos of entries in the months before the show.  Please be sensibly cautious about what you post about your entry in order to protect yourself and the judges in this regard.
Entries may be removed after 5:00 pm and until 7:00 pm on Sunday, April 02, 2023.  Any entries left after 7:00 pm will be considered to be forfeited and become the property of the event organizers to be disposed of as necessary.
Each entrant grants Capital Confectioners a non-exclusive, worldwide, royalty-free, perpetual, irrevocable, sublicenseable, and transferable right and license to use, reproduce, create derivative works of, distribute, and publicly display any photos taken by Capital Confectioners staff, volunteers, or contractors.
Although precautions will be taken, event organizers and sponsors will not be responsible for theft or damage.
Entrants are responsible for any and all safety issues pertaining to their entries and absolve Capital Confectioners, the show organizers, and sponsors of any liability related to damage caused to persons or property by their entry.
Each entry must have the competitor name, address, phone number, division, and category on the underside of the base display board. The Entry Form (along with any required in-progress photos) must be placed beside the entry.  No personal or business identifying marks, advertisements,  etc., will be allowed to be displayed along with the entry.
Although we try to minimize it, on rare occasions entries need to be moved after placement.  The Show Committee and Head Judge reserve the right to move entries if required, and this will be done with the utmost care.
JUDGING
Judging of the entries will be completed by teams of qualified judges selected by the Show Committee.  The judges' decisions will be final.  The judges will complete a comment sheet for each Divisional, Showpiece, and Tasting entry. The comment sheets will be distributed to the entrant after the Awards Ceremony or mailed out to those who do not pick them up.  Judging will be conducted consensus style.
Awards will be at the judges' discretion based on the criteria.  There is not automatically a 1st, 2nd and 3rd place award.
Judges will be given a sheet explaining what the show is looking for in each category.  Competitors can view those sheets here (coming soon).
The Show Committee enforces policy and procedures.  Any issues regarding proper placement, originality, etc., brought to the attention of the Show Committee during the show will be directed to the Head Judge so that a determination can be made.  Any entry deemed in poor taste or in conflict with our Code of Conduct will be disqualified and immediately removed from public view.  Judges and/or Show Committee have the right to re-classify an entry, if necessary.
Divisional Competition Rules & Information
DIVISIONS AND CATEGORIES
Entries are classified by Division (the experience/skill level of the entrant) and Category (the cake structure and style).
Competitors may enter only one Division, but submit as many Category entries in that Division as they choose.  You may enter the same Category repeatedly (i.e. competing against yourself).
Review the Division description, and choose the Division that most closely matches your skill level.  It is the responsibility of the entrant to accurately and fairly place themselves in a Division.  Consideration should be given to other applicable skills; for example, a competitor with an art degree who has worked with clay sculptures for 5 years should be entering in the Advanced or higher Division even if they have only been working with cake and edible media for a short time.  Your Division applies to all categories, so if you are an instructor in one area, (i.e. you teach piping techniques, but you rarely do figure modeling), you are in Professional/Masters for all Categories even if you haven't done much in those other styles. Competitors are expected to choose their Division based on honest self-assessment and not by where they think they can win.
Entrants must move to the next higher Division once they have won first place in any Category in their Division for 2 consecutive years, or if they won Best of their Division.
Entrants who compete in other similar competitions should be competing in an equivalent Division, and in no case can enter this competition in a lower Division.
Children, Juniors, Teens, and Culinary students are welcome to submit entries into higher Divisions (or the Tasting competition), if they wish to do so, but they will be charged and judged as an adult entering those same Divisions/competitions.  See below for more information about Child/Junior entries.
DIVISIONAL – Experience & Skill Level
Teen (13 – 17 Years Old)
Each Teen must bake, ice, and decorate their own entry. Open to all categories.
Culinary Student
Currently enrolled culinary students. Open to all Categories.
Beginner
Basic skills. 2 years or less decorating experience; self-taught or fewer than 30 hours of cake decorating or sugar art instruction – including online courses.
Intermediate
Developing skills. 2-4 years cake decorating experience; 30-60 hours of cake decorating or sugar art instruction – including online courses. Open to all Categories.
Advanced
More refined skills. 4 to 6 years cake decorating experience; 60 to 90 hours of cake decorating or sugar art instruction – including online courses. Open to all Categories.
Professional / Master
High level of skill. More than 90 hours of cake decorating or sugar art instruction including online courses. May be decorating for profit or working as a decorator. Is known to have mastered specific mediums and techniques. May be an author, instructor, or work in the sugar art business. Open to all Categories.
Categories for Divisional Entries
Sculpted Cake
Shaped or carved cakes, 2-D or 3-D cake, and sculptures. Entries must be real cake. Minimal use of cake substitute such as rice cereal treats or foam is allowed to complete entry. All sugar media are allowed. Three in-progress pictures showing the cake carving must be displayed with the entry. Judges may poke/cut entries to determine real cake content at their discretion.
Special Occasion – Novelty Single Tier Cake
A basic shape single tier cake with any theme including but not limited to birthday, anniversary, Christmas, Valentine's, wedding, graduation, etc. Any sugar medium or techniques may be used.
Special Occasion – Novelty Multi-Tiered
Cakes with two or more tiers. Novelty Style does not include anniversary or wedding themes (see below for that style category). Tiers can be offset, floating, tilted, or stacked in any way as long as it is clear that there are multiple, distinct levels of cake. All sugar media and techniques are allowed.
Wedding Tiered Cake
Cakes with two or more tiers decorated specifically for weddings or anniversaries. It should clearly be celebrating some kind of union, traditional or otherwise, LGBT included. Tiers can be offset, floating, tilted, or stacked in any way as long as it is clear that there are multiple, distinct levels of cake. Any techniques or sugar medium may be used.
Buttercream Only
Any non-tiered cake with any theme decorated using only buttercream icing. No fondant, non-edible decorations, or other sugar media will be allowed.
Special Techniques Not On a Cake
Entries in this style include displays of fondant techniques, gumpaste flowers, sugar molding/modeling, color flow, royal icing, Isomalt, chocolate showpiece, etc. A combination of techniques and media may be used, but it must be presented alone and not as part of a cake.
Small Bites
A minimum display of 6 small bites such as cupcakes, cake balls, cake pops, candy, chocolates, etc. A combination of techniques and edible media may be used, but it must be presented alone and not as part of a cake. These items will be displayed only and will not be tasted but should still be made from edible media as if they would be eaten (i.e. cake pops can have non-edible sticks but the balls should be real cake balls, not styrofoam, cupcakes can have papers or not but should be real cake, etc.). Judges may poke/cut entries to determine edibility at their discretion. Cookies should be entered in Julia M. Usher's Cookie Art Competition™
Cookies – No Longer In Divisional Competition
Cookies now have their own competition that is entirely separate from Divisions. Please see Julia M. Usher's Cookie Art Competition™ for rules and information.
SIZE AND DISPLAY
Entries should fit in a 24" wide x 30" deep space (including the board and/or any other elements that stick out in any direction). Contact us for approval before 11:59 pm CST, March 26th, 2023, if the entry is larger so space can be pre-allocated. Entries that have not been pre-allocated larger space may not be accommodated at the show if insufficient room is available. Electricity is not available for divisional entries. Table dressing, such as decorative fabrics or mirrors are allowed, but not required. To conserve room for all entries, table dressings must not extend past the allotted space. There will only be 4" between entries, and this space must be kept empty for the safety of neighboring entries.
Entries may be put under plexi-glass or other such cover, but judges must be able to view the entries without interference. The covering must be able to be easily removed by the judges.
JUDGING
Judging for the Divisional Competition is not based on taste. Entries are only judged according to the criteria listed in the rules, the judging information sheets, and against only those entries in the same Division and Category. Judges will place all entries in the Divisional Competition into recognition levels that will be posted on cards next to each entry along with the competitor's name on Sunday morning. The levels are as follows: Platinum 90 – 100 points, Gold 80 – 89, Silver 70 – 79, and Bronze below 70 points. The scoring system for the Divisional Competition will be based on the following criteria: Skill and Precision of Techniques (20 pts), Originality and Creativity (20 pts), Difficulty of Techniques (15 pts), Number of Techniques Used (15 pts), Proportion, Balance, and Use of Color (15 pts), and Overall Eye Appeal/Judge's Discretion (15 pts).
CHILD AND JUNIOR ENTRIES
Child: ages 6 and under.
Junior: ages 7 through 12.
Ages for the Child and Junior Divisions are based on the age the child will be at the time of the show, not at the time of registration.
An adult can help bake the cake for a child or junior competitor. The child/junior must then complete decorating the entry themselves.
To encourage young decorators, each entry will be awarded a "Best of …" title that will be displayed with their entry on Sunday morning, and all entrants will be recognized with a medal at the awards ceremony. Judging critique forms are not completed for child or junior entries.

Child and Junior entries don't have size requirements other than fitting into the allotted space.  These entries aren't judged and we encourage very open and free expression, so don't worry about proper stacking, filling, etc. other than what the child/junior wants to do themselves.
2023 Special Competition Award Categories
These special awards are all conducted from within the Divisional Competition & Sugar Showpiece Competition for 2023.  Competitors must designate if they want their entry to be considered for one or more of these special awards, and must ensure they are on any lists/timetables as part of the registration process before setting up their entry.  Capital Confectioners assumes no responsibility for competitors who fail to ensure they are fully signed up for a special award, or who fail to complete any necessary extra steps such as interviews, information accompanying the entry, etc.  Specially selected judges will review the entries and determine winners. The decision of the panel of judges is final, and the awards may not be given out if the panel determines that no entry meets the criteria.  The winners will be announced during the Awards Ceremony.  Entrants for these Special Awards are encouraged to provide in-progress photos or other documentation along with their entry. This documentation along with signage designating the entry as an Award contender will be on display at the table with the entry and must contain no personally identifying information or marks.
INNOVATION AWARD 
If, for your entry in the 2023 "That Takes the Cake!" Sugar Art Show and Cake Competition, you have developed a new technique, a new use of an existing medium, or a new tool; you meet the criteria to apply for the That Takes the Cake Innovation Award, which was originally developed at this show. You must submit an actual entry to be judged, and you must meet the judges to discuss your innovation with them at a scheduled time on Saturday, April 9th.  Ensure that you have signed up for an interview slot as part of your registration procedure at the show.  If you have developed a new tool or product, be sure to bring a sample along to show the judges during your interview, (do not leave it on the table unless it's part of your actual entry).  A team of judges will review the entries in this special cross-divisional category to determine one winner who will receive a cash prize of $250.
ANNUAL THEME AWARD - Sponsored by Make It Sweet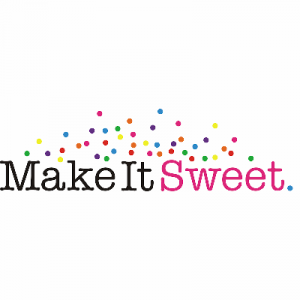 With this special competition, competitors in any Divisional Category who apply this year's theme of "Broadway & Musicals" will be considered for this award. Judges will be considering the overall statement of the entry to convey the theme.  There is no need to meet with judges for this award, but competitors must ensure their Entry Form is marked for this award at the time of registration in order to be considered.  Sponsored by Make It Sweet, winners will receive a prize pack and cash prizes of $100 for 3rd place, $150 for 2nd place, and $250 for 1st place.
BEST SUGAR FLOWERS AWARD - Sponsored by JULIA FEDOROVA CAKES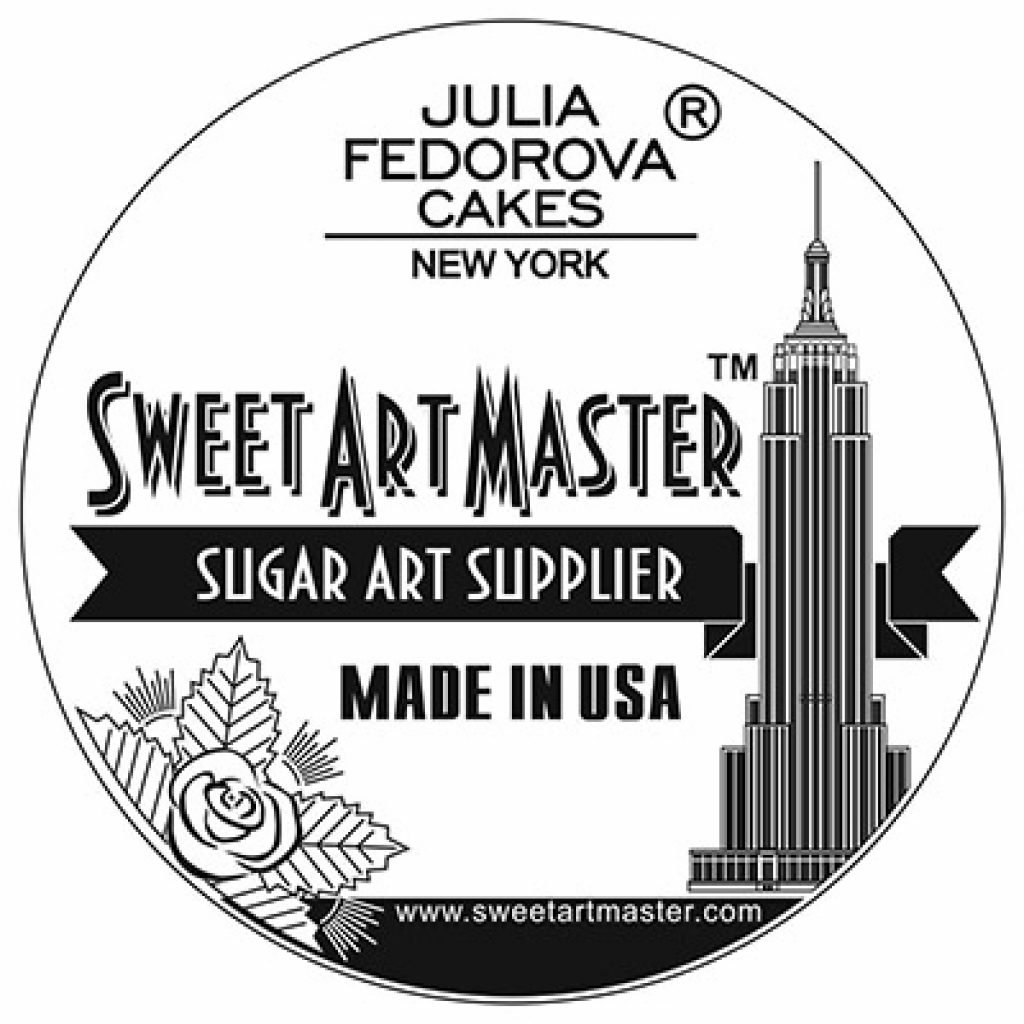 That Take the Cake is pleased to host Julia Fedorova Cakes Sugar Flower Competition.
Awards:
1st place – A $300 Gift Basket of Sweet Art Master Products plus a Certificate for a sugar flower class (private class, in person) at Julia Fedorova Cakes (NYC) worth up to $700.

2nd place – A $300 Gift Basket of Sweet Art Master Products

3rd place- A $200 Gift Basket of Sweet Art Master Products

 
Please click here to view the rules for this award.
Tips/Best Practices for all Divisions
These are tips for competing in a general sense but aren't strict requirements. However, you will find that judges look for these things, and you earn more points if you follow these suggestions wherever possible.
Watch for fingerprints, nail marks, tool marks, uneven icing, or other general neatness issues. Clean up any rough edges from cutters. Use a ruler/straightedge regularly when you decorate. Use templates for circles to keep them round. Never assume the judges won't notice that little thing, because that little thing is exactly what the judges will see first. Clients don't notice small errors, but judges do! Cleanliness of work is a large part of what separates Beginners from Masters, so if you've gone up a Division, up your game accordingly.
If you are applying for a Special Award that requires an interview with judges, as soon as you sign up for your interview slot, set your phone alarm to go off five minutes before that so you have time to go stand beside your entry.
Cover your board with fondant or another medium (i.e. in Buttercream Only, you would have to use buttercream). Even pretty foil is considered to be less "finished" and displaying less skill. If your board has an edge, put a ribbon around it. If the underside of your board is visible (i.e. in floating tiers), cover it, decorate it, hide it, or somehow make it look integral to the design instead of just sticking out as an obvious board.
Hide your structure unless there's a very good design reason not to. Judges should not see uncovered PVC pipe frames, metal supports, skewers, etc. unless they are part of the design (i.e. decorative pillars). If you want judges to see something special you've done with your internal support, provide photos with your Entry Form.
Use your Entry Form to let judges know anything you want them to know, as long as it's not going to identify you. Explain your concept, highlight your innovation, describe the thing you're worried they won't understand. Use respectful, formal, informative language. You may add extra sheets, if needed, although there's no guarantee judges will read every word beyond the main sheet so keep it brief. We will provide a link to this sheet in the email confirmation that goes out with your registration, so you can fill it in early and not risk forgetting to list something. Most people do it at the show, and that's fine, but if you feel stressed on the day of the show, do yourself a favor and fill out this sheet calmly in advance.
Dummies should be treated as real cake whenever possible. If a judge thinks, "Well that's nice but you could never make that with real cake," you are likely to lose points. Your primary reasons for using dummies should be weight/transportation and to avoid spoilage, not to avoid having to decorate real cake.
Judges are always looking for greater edibility, because it takes more skill. So even though your entry isn't going to be eaten, keep in mind that judges are scoring as if it was real cake at a real event. If your design incorporates inedible elements, they should either be easily replaceable with edible elements (i.e. using a dummy instead of real cake) or be easily removed (i.e. a spray of wired flowers that can be lifted off). If you wrap satin ribbon all around your cake instead of making an edible ribbon, judges will see that as a barrier to serving even though the cake will never really be served.
Using more techniques gets you more points, but only if you do them well. You will score more highly with three perfectly executed techniques than fifty mediocre ones. Similarly, our show loves innovation and the pushing of boundaries, but only if it's done well. A new technique done sloppily will not increase your score. Perfect your techniques to the best of your ability before adding them to your entry.
Any entry has a better chance than no entry, especially in the lower Divisions, and you can learn a lot from judges even if you don't place. Don't get discouraged and think your entry isn't good enough to bring, even if you didn't finish it to your original plan. Bring it anyway, let the judges comment on what you did get finished, and use it as a learning experience for next year. Plus, we've had multiple medal winners over the years who brought an entry they didn't think was worth much, so take a deep breath, bring what you've got, and let us all celebrate your achievement together.
Your goal should never be to win. Your goal should be to push yourself to make something amazing that you want to share with the world.
2023 Tasting Competition - Sponsored by King Arthur Flour
Entries are judged on taste including flavor, crumb, texture and density, and appearance but not decorating skill.  
Tasting Competition Categories
Common Ingredient – Pumpkin
Any item – sweet or savory made using pumpkin.  Submit 10 individual pieces, or one entry sufficient for 10 servings.
 
Any one type of candy. Please submit 10 pieces, or one entry sufficient for 10 servings.
 
Any one type of cupcake inspired by your favorite cocktail or mocktail! Please submit 10 cupcakes.
 
 
Cookies
Any one type of cookie. Bring in one display with a minimum of 10 cookies
Entering the Tasting Competition
Each entry can only be in one Category.  For example, if your cookies contain the common ingredient, you must decide to place them either in Common Ingredient or Cookies but not both.  You may submit multiple entries into one or more Categories (i.e. you may compete against yourself), but each recipe can only be submitted once.
The recipe must accompany the entry. The entry and the recipe become the property of the Capital Confectioners and King Arthur Flour. Recipes submitted must be the original creation of entrant and the recipe must not have been published previously in the same or substantially the same form. Entrant cannot have won prizes or awards in other contests for the submitted recipe. The recipe must be printed on a standard 8.5″ X 11″ sheet of paper with no identification as to the entrant.
Entries can be brought between 5:00 pm and 8:00 pm on Friday, March 31, 2023 and 7:00 am to 9:45 am on Saturday, April 01, 2023.
Please note that all entries will be stored at room temperature only.  Do not submit any entries that require refrigeration.
Judges reserve the right to disqualify any entry that they deem to be potentially unsafe to eat.
Judges will determine a 1st, 2nd, and 3rd place winner for each category but are at their discretion to assign fewer awards if the number/quality of entries isn't high enough.
Entries, platters/plates, etc. will not be returned – please place the entry on a disposable plate.
Entrant further understands that their recipe may be used in whole or in part by Capital Confectioners and/or King Arthur Flour, for any advertising or promotional purposes whatsoever, in any and all types of media with no compensation for such usage. The entrant's name will be included along with the recipe whenever a recipe is published.
Corrections/Errata/Answers to Questions
Capital Confectioners reserves the right to edit/correct these rules as necessary up to the registration deadline of 11:59 pm CST, March 26, 2023. All edits will be listed and dated below. If we send out answers we deem worthy of inclusion in these rules, we will also list and date those answers below. Any errors or questions after the deadline will be recorded to assist with next year's rules.